Destinations
The Samaná Peninsula
Cosón Beach in Samaná
Photo: Carlos Horton
Explore the flourishing coconut-palm Peninsula of Samaná
Samaná is almost a world of its own - as it dominates the North-eastern region of the Dominican Republic, with lively green mountain sierras and internationally acclaimed beaches.
At a comfortable distance from any major city, Samaná has been known to charm its visitors into becoming residents of the hypnotic subtropical atmosphere and easy living amongst the people.
The peninsula also comes with its share of intrigue and adventure for the novice or experienced traveler who wants to go diving for breakfast, hiking up treacherous trails for lunch, and living up the nightlife like a bohemian rockstar for dinner.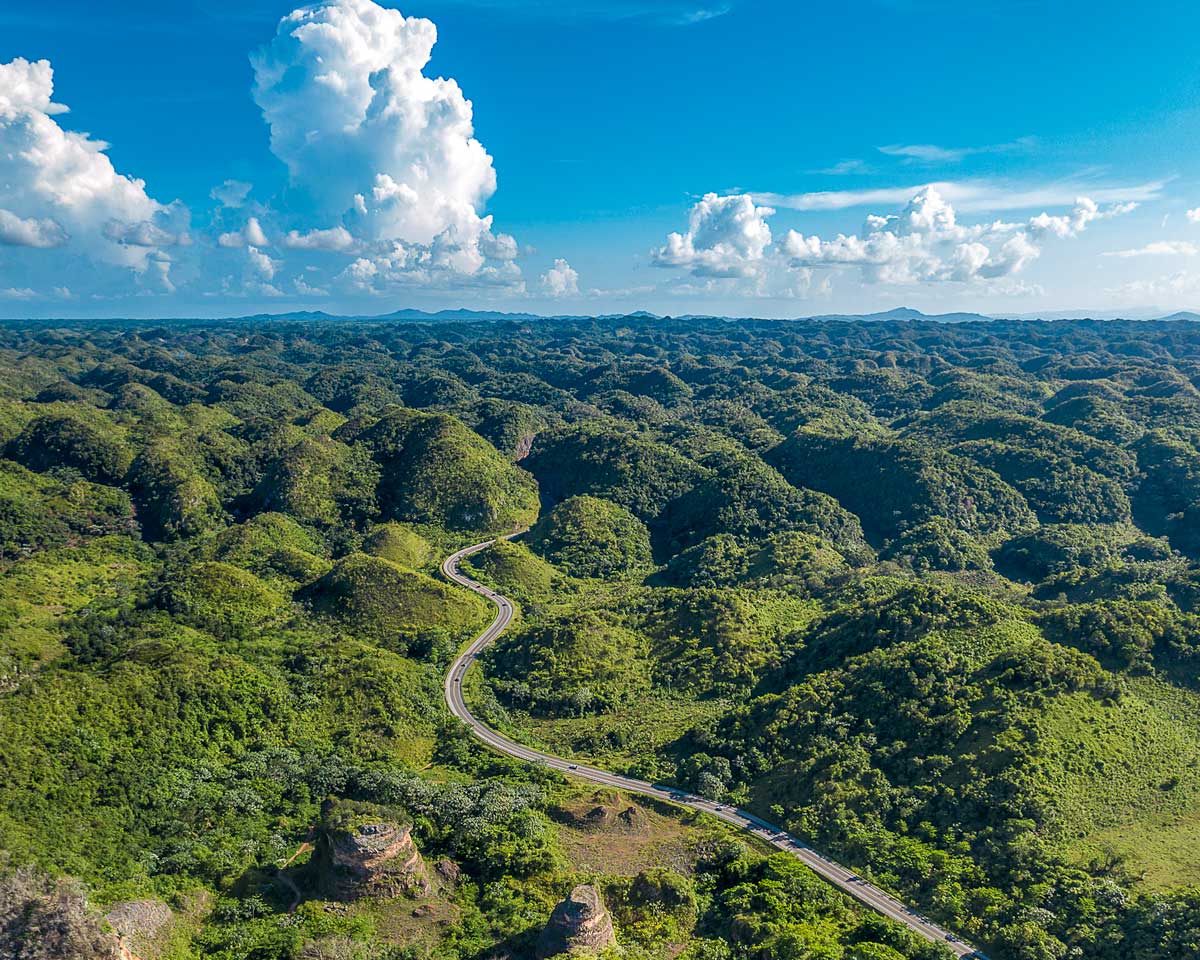 Los Haitises National Park
Photo: José Miguel Pérez
Facts About Samaná
Pre-Colonial Samaná once pertained to the Ciguayo people of the Maguá Chiefdom or Cacicázco. Before unifying with the Taíno Indians, the Ciguayo had separate practices and language.
Upon Columbus's first voyage to Hispaniola in 1493, he described Bahía de Rincón in Samaná as "the most beautiful land on the face of the Earth."
Pirate Activity 
The bay of Samaná became the location of choice for prominent Pirates and profiteers like Sir Francis Drake, Calico Jack, the infamous "Black Beard," and audacious female pirates Mary Read and Anne Bonny.
Napoleon Bonaparte reportedly planned to use the peninsula as a strategic central command post for the lesser Antilles.
African-American Population
In the 19th century, during the Haitian unification of the island, formerly enslaved Africans from the U.S. were invited to live there and work peacefully, in what is now the main town of Santa Barbara de Samaná.
The "Samaná American" population was significant enough that famed abolitionist and formerly enslaved person himself, Frederick Douglas, was invited to address the new residents in 1871.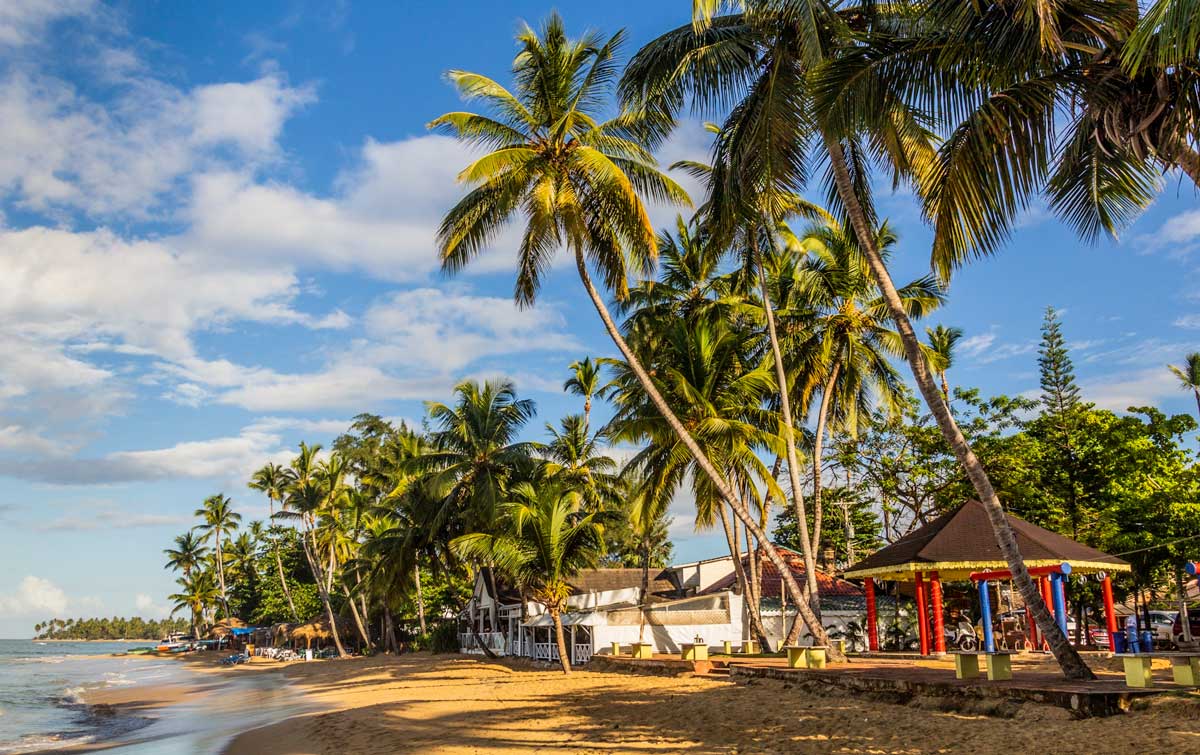 Las Terrenas, Samaná
Photo: Shutterstock
Magnetic Beach Towns
Apart from the spectacular shores of Punta Cana and La Romana, Samaná has one of the highest concentrations of pristine beaches in the country - and you'll find them among these destinations:
Las Terrenas
Although small in size, Las Terrenas attracts locals and tourists in a big way.
Its coast is lined with chic villa rentals and boutique hotels that accommodate travelers with unique and simplistic styles.
The clear water beaches of Playa Punta Popy, Playa Portillo, and Playa Bonita are either a minute across the road or a 10-minute drive from your stay.
Pueblo de Los Pescadores, or the Fishermen Town, is a popular restaurant and nightclub area - buzzing with energy from the diverse crowds that pack the locales on any given day.
This area is undergoing a partial makeover - so it's best to check for your favorite bar's availability before any significant plans to go out.
Ciudad de Samaná 
The province's capital city is tucked within the Bay of Samaná - southwest of the peninsula.
The Malecón, or ocean-front promenade, where you can appreciate the colorful surrounding Victorian architecture, gives you a front-row seat to the magnificent swell of the Atlantic Ocean, as the waves dance around the coveted Cayo Levantado Beach. 
If time is short and you're just driving through, the public Cayacoa Beach is only a short walk from the Malecón, where you can at least dip your toes in and escape with a little sand around your ankles.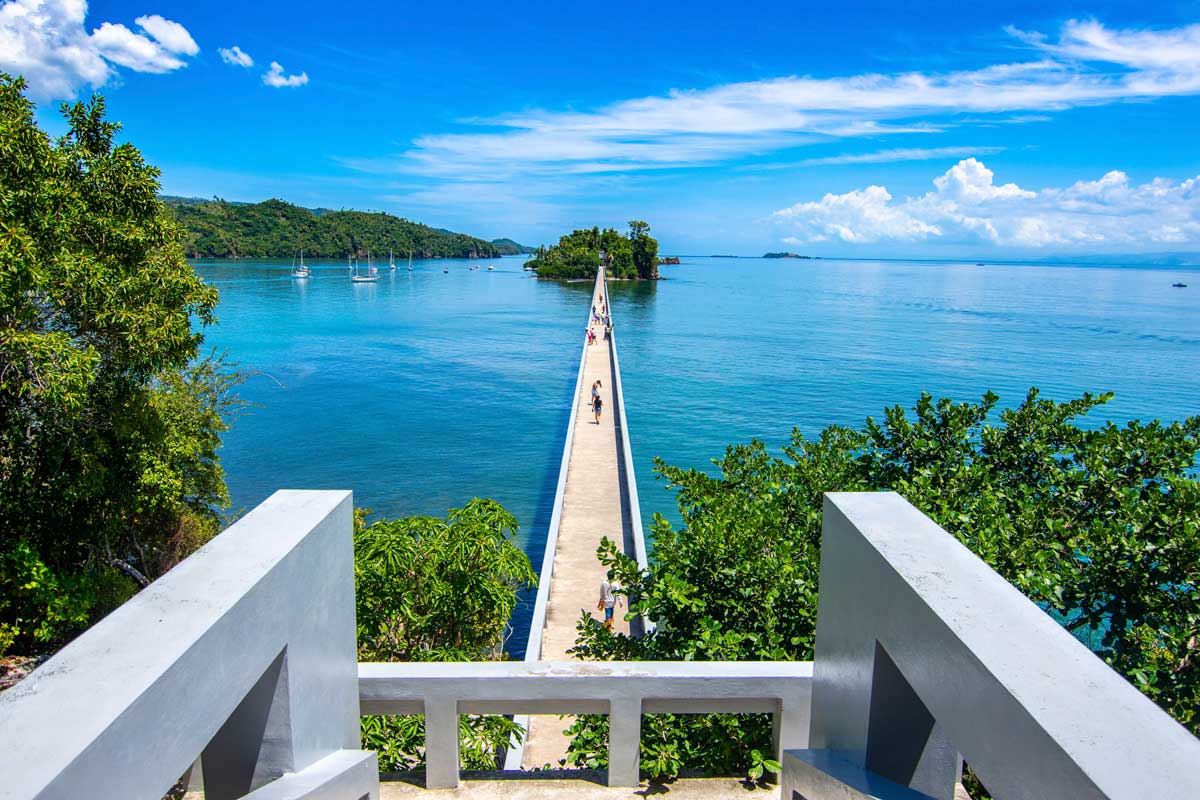 Samaná Bay bridge
Photo: Aurelio Antonio
Las Galeras 
On the far-eastern extreme of Samaná, going way beyond Las Terrenas and the little town of El Valle, Las Galeras is the land of the professional traveling recluse.
Mainly a village for the avid fisherman who lives for the palms, sand, and the sea, Galeras tends to surpass expectations on arrival.
Besides the already spectacular Galeras Beach, you'll be a relatively short distance from what is also called the "Best Beaches in Samana" (it's hard to choose):
- Playa Rincón - 30 minutes West
- Playa Frontón - 19 minutes East
El Limon
About a 40-minute drive from the Bay of Samaná or Las Terrenas, El Limon is more of a mountainous municipality, with jungle-like forests that hide natural wonders like the Salto de El Limon Waterfall - a 2.5-kilometer hike from the main road.
Following the Limon River that leads into the Atlantic, you'll find the Bay of Limon, where the exclusive Playa Moron is located amidst the vast vegetation.
If you have the time, Playa Lanza del Norte (Spear of the North Beach) is an extra 2 kilometers from Playa Moron, but the view of this golden sand beach is said to be worth every inch.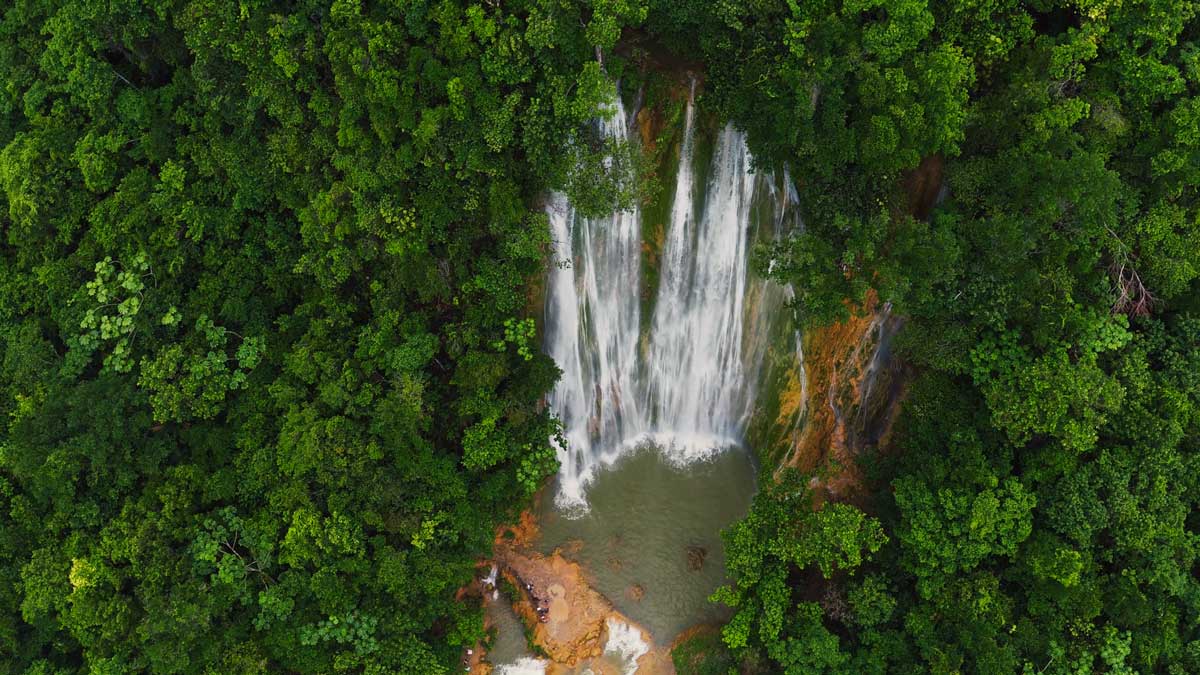 Salto de El Limon Waterfall, Samaná
Photo: Shutterstock
National Parks
Los Haitises National Park
Meaning "high Mountains" in the Native Taíno language, Los Haitises is a super-remote national treasure for its awe-inspiring landscapes covering 1,600 square kilometers of barely explored land.
Just off the coast in the massive Bay of Samaná, you'll have the opportunity to visit the big and beautiful Humpback Whales in their mating season.
Get more on the Humpback Whales of Samaná Experience. 
Cabo Cabron National Park
This is one of those lesser-known places in the Dominican Republic that barely gets a mention. But this 14-square kilometer national park should be a priority site for any adventurer on a mission to find the next best location in Samaná.
Complete with towering cliffs, springs of freshwater, rare coral reefs, and ancient cave dwellings - Cabo Cabron cannot be denied any longer.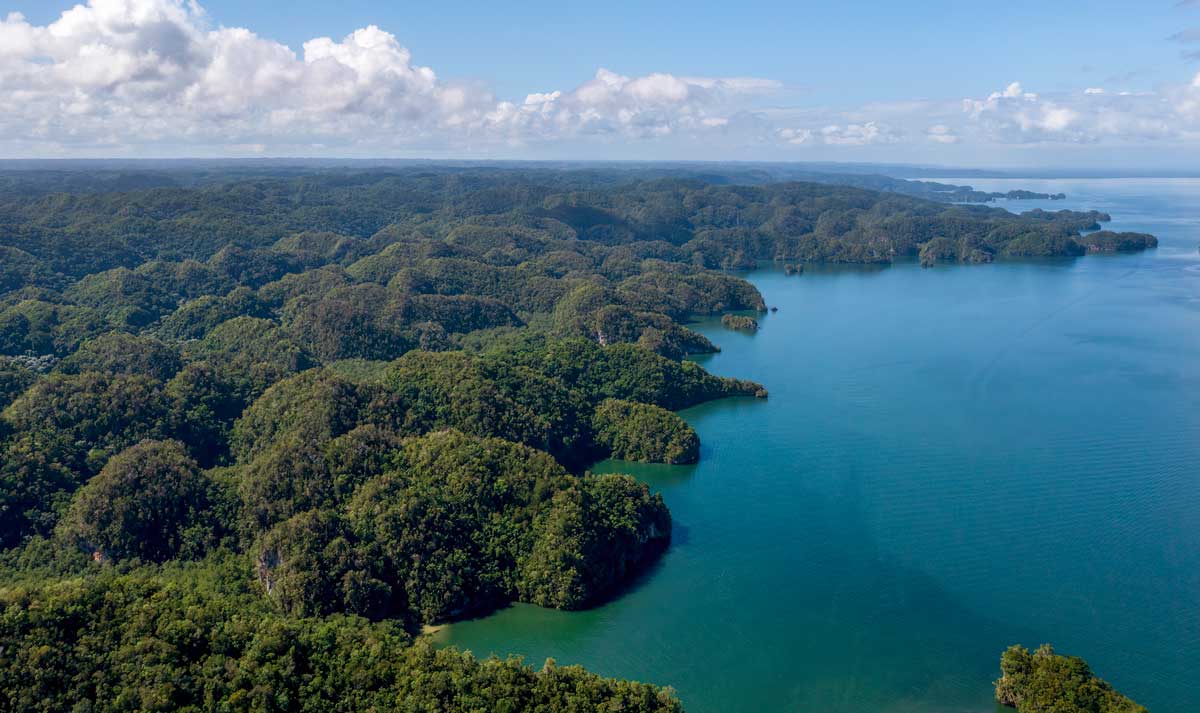 Los Haitises National Park
Photo: Javier Gautier
What To Do in Samaná?
What To Do in Samaná?
Well that's an easy one! The great peninsula's got everything. Land, air, and ocean. Samaná's got you covered with:
- Kite-surfing
- Hiking
- Deep-sea Diving and Snorkeling
- 4-wheeling
- Jungle Ziplining
- Geographic Exploration
Our 6 Best Places to Stay in Samaná
This All-Inclusive Resort has maintained a reputation for excellent service, clean areas, and accommodations, plus its location on Playa El Portillo, from where the name originates.
Mahona Boutique is Tres Chic with a sleek modern look and a touch of elegance, complete with an open concept massage parlor surrounded by an immaculate tropical garden, and only a couple of minutes from Playa Ballenas beach.
Alisei has a more highly tropical Caribbean feel to its accommodations and exterior design. It has a fantastic breakfast buffet full of fresh pastries, fruits, and salads to munch on as you take in the on-sight prime ocean view.
Nilka Boutique is an excellently well-kept Bed and Breakfast about 1,2 Km from the Port of Samaná, with a great location near the Boulevard in downtown Samaná.
Xeliter puts you right on a totally private stretch of beach exclusively for guests, with its name Vista Mare (ocean view) ringing true because the sight alone is worth the stay.
The Bannister Hotel & Yacht Club by Mint
The Bannister is a classy and luxury boutique hotel with a private port for owners of boats and Yachts, offering a reclusive getaway where I'm sure Bond would take his femme fatale after a mission complete.
Looking for More Adventure?
Subscribe to our newsletter
Get more travel inspiration, tips and exclusive offers sent straight to your inbox