Destinations
Your Pocket Guide to Miches
Palm tree forest by Laguna Limon
Photo: Alamy
Craving a slow-paced Dominican getaway? The sleepy coastal town of Miches promises under-the-radar beaches and nature-fuelled escapes that dodges the crowds
Beyond the tourist resort hub of Punta Cana, and beneath the shadows of the Samana Peninsula, the small coastal town of Miches (mee-chez) in El Seibo province emerges as one of the most trending and promising destinations to visit this season in the Dominican Republic.
Miches combines blissful beaches, natural reserves, National Parks, and colorful rural landscapes that expand to the ocean. What sets this exclusive and lesser-known destination apart, is its seclusion and anonymity, offering what could be called an "untouched" taste of authentic old-country living, which embodies true Dominican culture.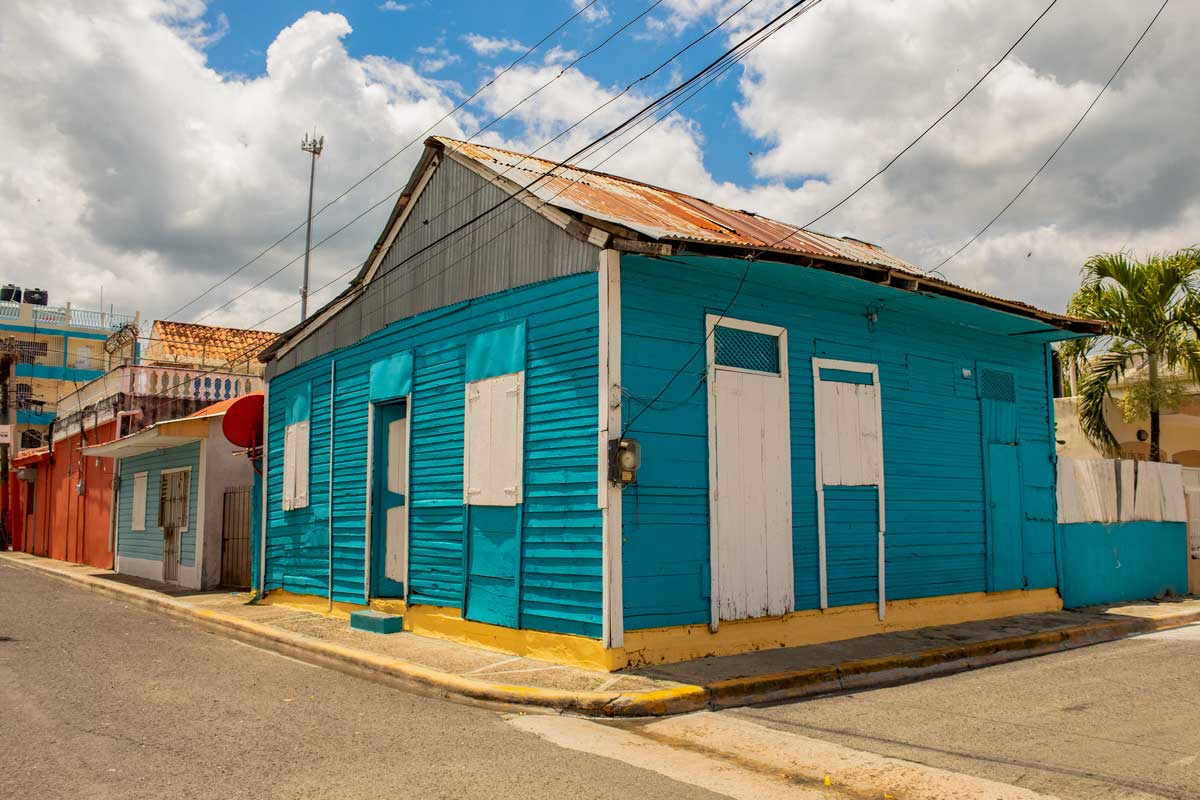 Town house in Miches, El Seibo
Photo: Shutterstock
Coastal Wonders and Pristine Beaches
Miches' entire coastline is a masterpiece of inspirational beachscapes, each with its own unique vibe and attraction. Relatively unknown to world travelers, you're sure to find your favorite quiet space along the clear blue shores of El Seibo.
Playa Esmeralda
Among the most coveted destinations in Miches, the water of the "Emerald Coast" lives up to its name and more, with a blast of spectacular refreshing colors on the northern tip of the coast, accentuated by tall coconut palms.
Playa Limon
Talk about seclusion, Playa Limon is a panoramic wonder located 24 kilometers from the main town of Miches, with a 3 km stretch of beach that has been known for killer sunsets and is a go-to location for horseback riding.
Punta Hicaco
A bit further northeast of Carlyle Cove, Punta Hicaco is yet another example of the dynamic extent of El Seibo's choice beaches where nature and tranquility are the menu of the day.
Carlyle Cove 
Just a few kilometers east of Miches along the coast, halfway before reaching Playa Esmeralda, Carlyle Cove is the best getaway for those who wish to opt-out of the journey to Esmeralda, as it has that same Emerald touch and attractive qualities visitors crave.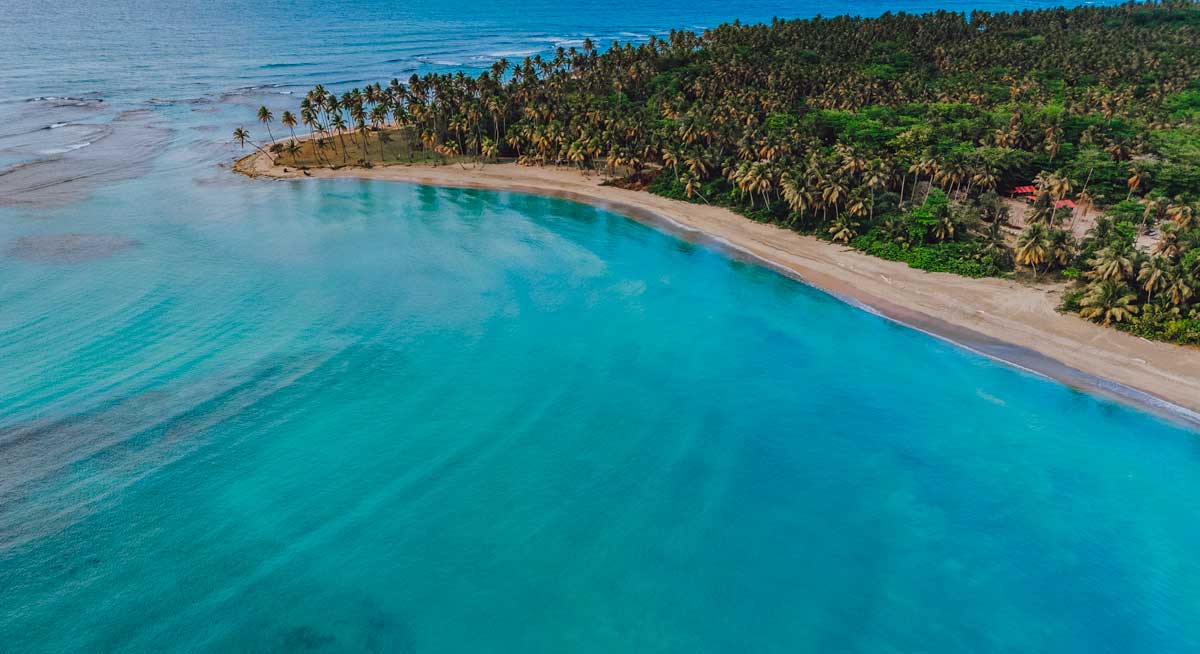 Playa Esmeralda beach near Miches
Photo: Shutterstock
Natural Richness
Miches is surrounded by a wealth of untapped natural beauty just waiting to be discovered, but until then, it's important to highlight the current ecological attractions that are essential for your Miches experience.
Parque Nacional Saltos de La Jalda Waterfall
This rarely mentioned National Park is known for its dense forests, naturally decorated with colorfully intense and large Flamboyan Trees or Amapolas, Mahogany Trees, Sweetwood, and Samanea Samans (Rain Trees), serves as much needed shelter from the hot sun on your journey.
You can locate Saltos de La Jalda (Leaping Jalda) 23.3 km (around 30 min) from town, and believe it or not, the La Jalda waterfall is the longest in all the Caribbean dropping 120 feet.
And with such a diversity of plant life, you'll see the likes of Colí Zumbador (Broad-tailed hummingbird), Guaraguaos (red-tailed hawks), and Ciguas Palmera (palm chats) to name a few of the abundant bird species that call this park home.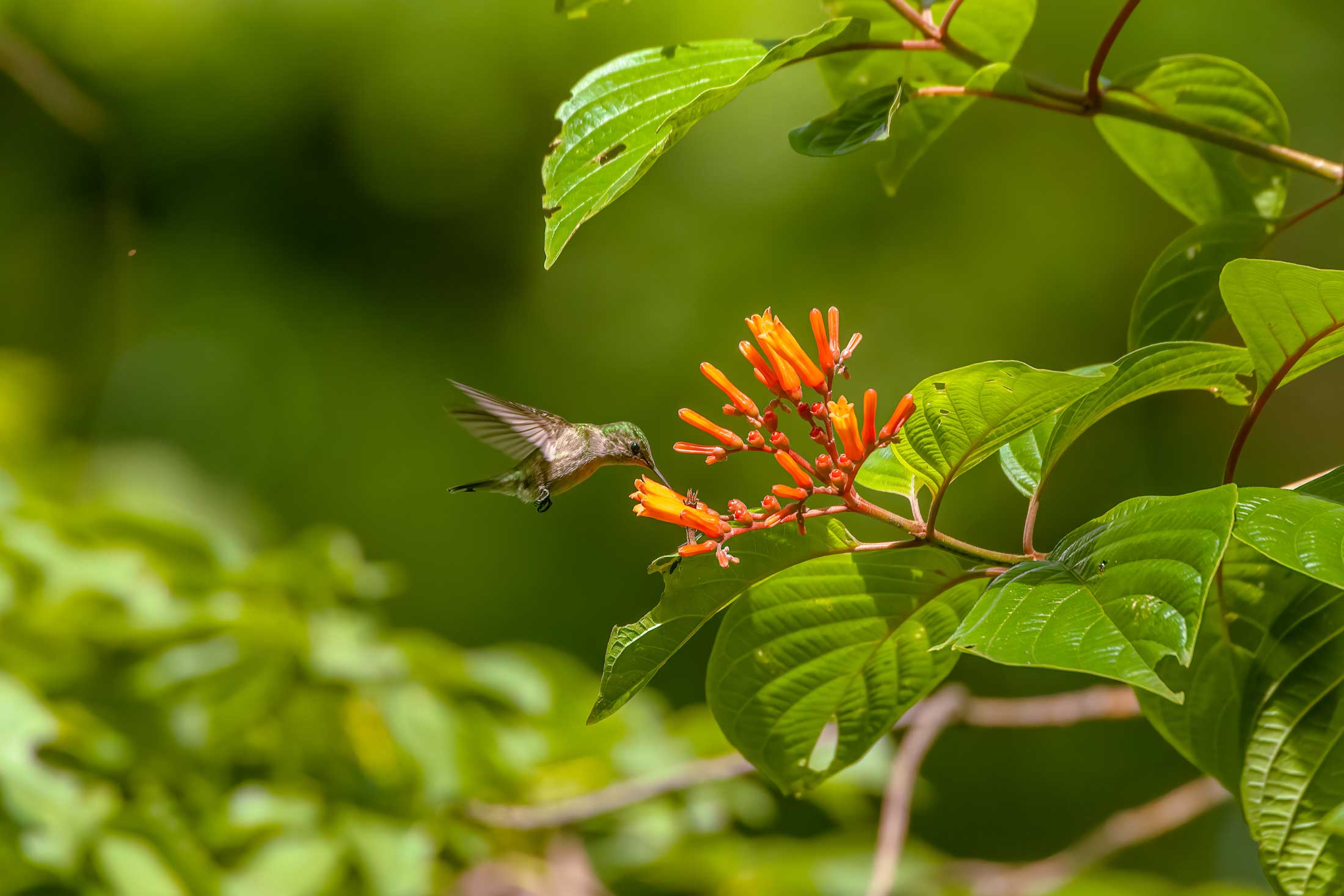 Hummingbird / Colibrí Zumbadorcito (Mellisuga minima)
Photo: Fausto Suero
Redonda and Limon Lagoon Natural Scientific Reserve
53 km2 of largely untouched land in the north-eastern region of El Seibo, the Redonda (round) and Limon (lemon) Lagoons are the distinguishing geological features that give the reserve its name and intrigue.
Laguna Redonda is the largest body of fresh water in the Dominican Republic that's home to thriving creatures such as:
⦁    Freshwater Crabs
⦁    Tilapia Fish
⦁    Pez Robalo (freshwater bass)
Reaching the Natural Reserve requires at least an hour or two of hiking through the forest. Keep an eye open for any number of adorable Dominican bird species in the area like:
⦁    Gallareta Pico Rojo (common gallinule)
⦁    Zaramagullón (pied-billed grebe)
⦁    Garza Real (gray heron)
⦁    Pato Pescuecilargo (northern pintail)
⦁    Cuchareta (roseata spoonbill)
Cascadas Blanca
Cascadas Blanca is one of the larger waterfalls in the Dominican Republic. It's made up of 5 other hidden waterfalls (due to forest density) deep within the forests of Pedro Sanchez, which is approximately 27.2 km from Miches.
To reach Cascadas Blanca, you'll have to hike around one of the largest mountains in the area named La Herradura (the horseshoe), until ultimately reaching a height of 537 meters above sea level.
The waterfall itself has a drop of an impressive 75 meters and feeds the Seibo River that connects to the Orinoco River in San Pedro de Macoris, and is a main source of water for many communities in the areas around Cascadas Blanca.

Montaña Redonda near Miches, El Seibo
Photo: Shutterstock
Go On an Adventure
Miches is surrounded by enough outdoor natural space to keep your wild side busy with some of these exhilarating things to do:
Hiking Montaña Redonda
Montaña Redonda or 'Round Mountain' is among the absolute top destinations for hiking, mountain biking, 4-wheeling, and sightseeing in the Dominican Republic. With a complete 360 view at 329 meters above sea level, the sight of the surrounding landscape is incomparable.
Horseback Riding
For animal lovers, professional riders, or first-timers, going horseback on the scenic coast from the town of Miches to Carlyle cove will surely leave an impression - it's one of the most soul-cleansing experiences you can try.
Kayaking in Laguna Redonda and Laguna Limon
If you're feeling like the adventures at Montaña Redonda aren't physically challenging enough, go kayaking across either Laguna Redonda or Laguna Limon to "feel the burn."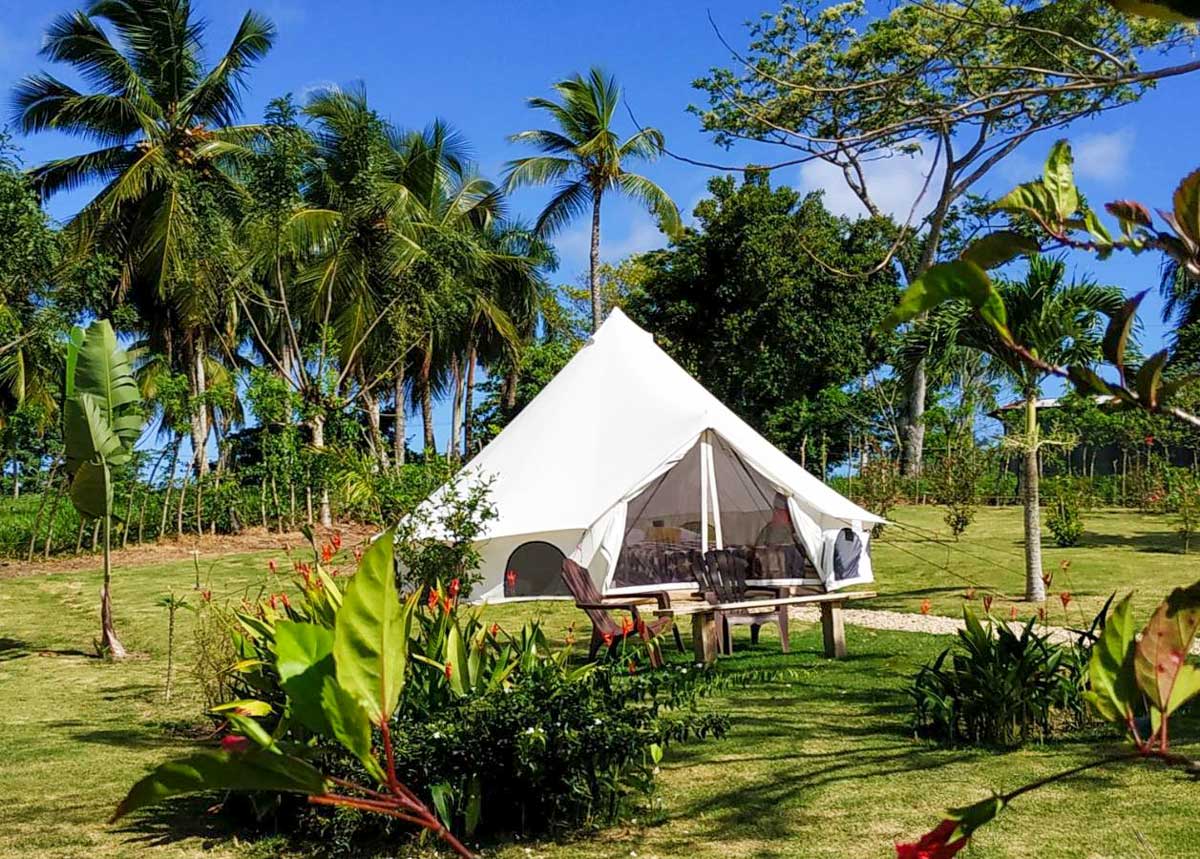 Glamping Los Hicacos Blanco, Miches
Photo: CREA
Recommended Places to Stay
Although there are many up-and-coming hotels and accommodations to choose from, these are the best picks for the best experience:
Club Med Miches Playa Esmeralda
The Club Med brand, which is known for its excellence and world-class hotels has brought its special touch to Miches, with a bungalow-style resort haven along the shores of the spectacular Playa Esmeralda beach.
Glamping Los Hicacos Blanco by CREA
Hicacos by CREA is the eco spot you've been looking for. As its title indicates, you're in for an outdoor experience with a touch of finesse.  They have the coolest TeePee-style tents within a mountainous tropical environment.
Looking for More Adventure?
Subscribe to our newsletter
Get more travel inspiration, tips and exclusive offers sent straight to your inbox