Accommodation
Where to Stay in Jarabacoa: Five of the Best Hotels
Nighttime view of Grand Jimenoa Hotel, Jarabacoa
Photo: Shutterstock
Find your perfect sleepover spot in Jarabacoa with our handpicked selection of the city's best hotels
Ranch-style mountain hideaways, glorious riverside glamping, pocket-friendly charming tiny houses, and exclusive private villas; whatever you desire, Jarabacoa has your dream accommodation covered.
We've sifted through each corner of the city to compile this list of the very best hotels and sleepover spots for every type of traveler.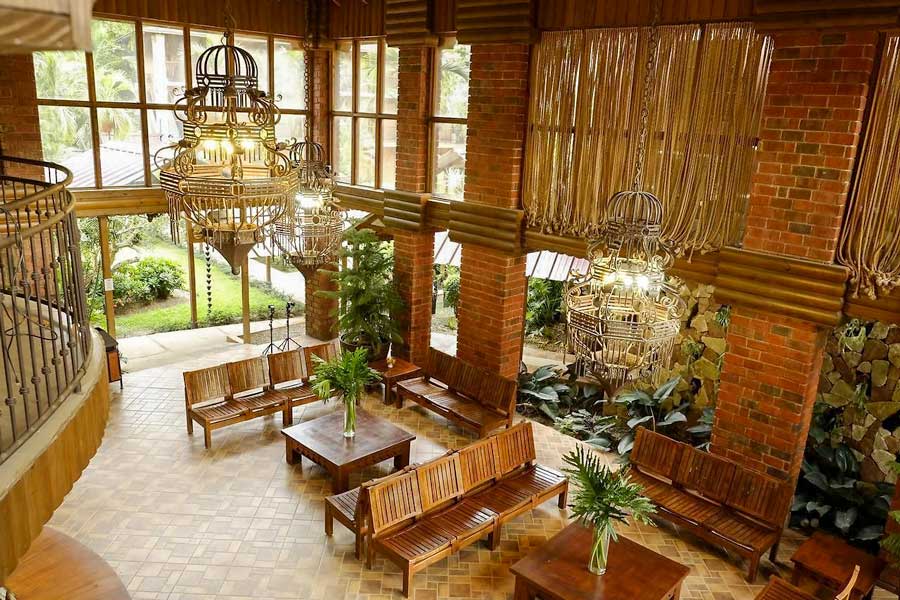 Grand Hotel Jimenoa in Jarabacoa
1. Grand Hotel Jimenoa
Located a mere 5-minute drive from the city center, the Grand Hotel Jimenoa lies right on the bank of the Jimenoa river that crosses through Jarabacoa. With a large pool, vast garden area, a spa, and even access to dip in the cool river water any time of the day, this hotel is a perfect getaway for those looking for tranquility and comfort. 
All rooms come with a view of either the river or the mountains and when you're done with a day of exploring, the hotel restaurant Piedras del Río serves up delicious dishes with a special focus on using local and organic ingredients.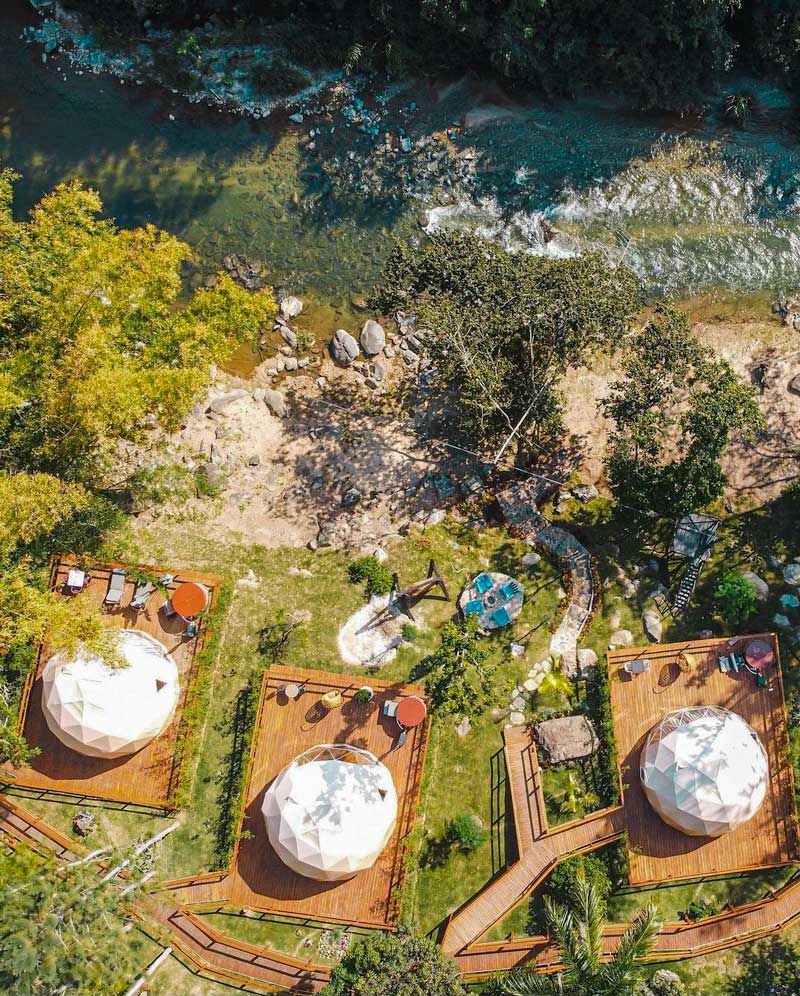 River Glamping Boutique in Jarabacoa
2. River Glamping Boutique
Further down the river at the other end of the city, River Glamping Boutique promises an adults-only luxury glamping experience. Located inside the Ribera Country Club and on the edge of the nearby forest, this eco-luxe hotel's large dome tents all have a front-row view of the Jimenoa river allowing you to wake up to the soothing sound of the water.
Each tent comes with its own private wooden patio space and a small heated plunge pool (for those who don't dare to take a dip in the refreshing but cold river water). With only a handful of dome tents available, it's an intimate experience and best to reserve well in advance as they sell out fast. Did we mention that River Glamping is situated just 600 meters from Salto de Jimenoa, one of the prettiest waterfalls in the Dominican Republic?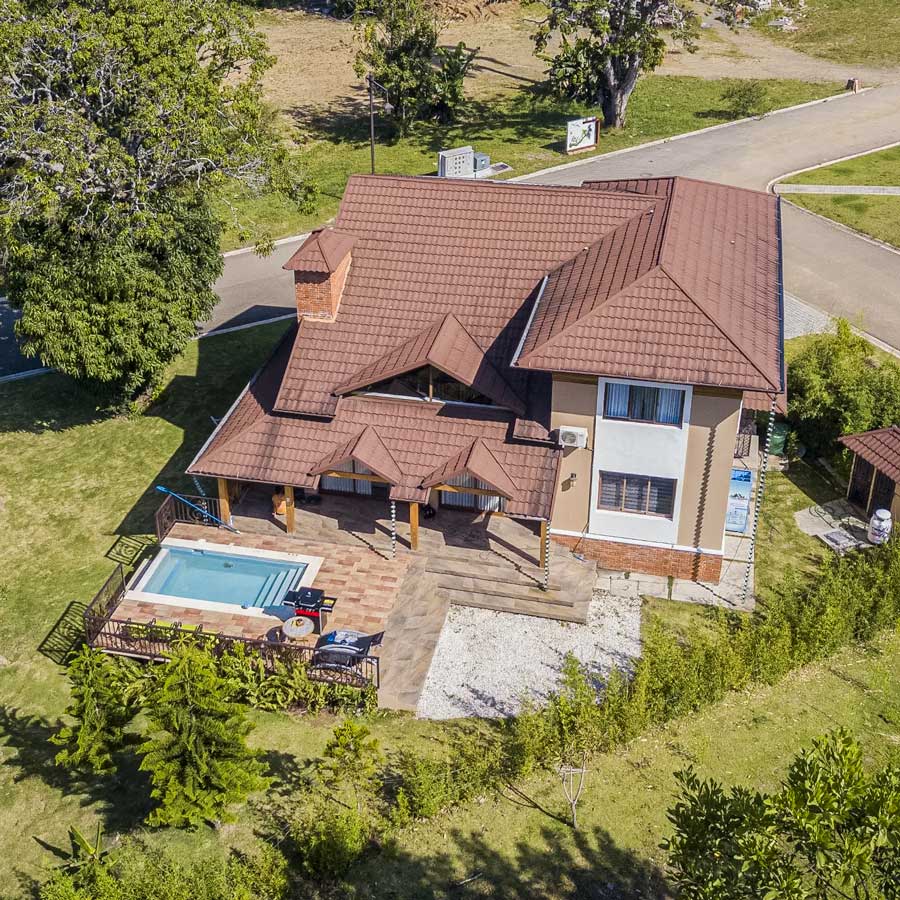 Vista del Campo near Jarabacoa
3. Vista del Campo
If you're looking for a more exclusive stay in Jarabacoa Vista del Campo is your best option. With a selection of large villas for rent Vista del Campo offers an experience that merges the privacy of staying in an Airbnb with the great service you'd expect from an upscale hotel.
The enormous property means you'll have plenty of personal space to move around on, and the villas are fully equipped with terraces, private pools, kitchens, and all the amenities you'd expect. You'll even have your own outdoor barbeque grill. If you wanna cook up a homemade dinner, Vista del Campo will gladly offer to do your grocery shopping for you. Still, you could, of course, also try out their highly acclaimed restaurant that has the city's largest selection of vines to choose from.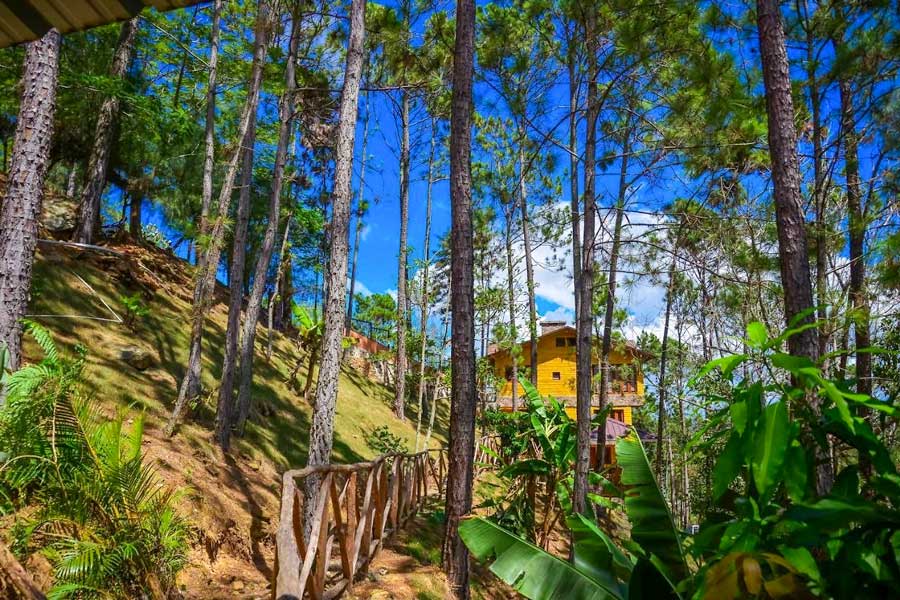 Rancho Tierra Alta near Jarabacoa
4. Rancho Tierra Alta
Wake up to the sound of tropical birds at this rustic mountaintop hotel overlooking the city of Jarabacoa. The complex is made up of a collection of simple yet comfy ranch-style wooden cabins — some of them with their own private pool. The area is forestry, and large Hispaniola pine trees tower above the landscape, creating a secluded atmosphere that's perfect for getting away from it all.
You'll need a car with 4-wheel drive to reach the hotel as the road is very steep. Another thing to consider is the lack of air conditioning at Rancho Tierra Alta. Though at an altitude of 800m, you probably won't need any, as the climate is slightly cooler, and especially the mornings can be a little chilly. And oh, those mornings, with the fresh mountain air and the perfect view as the mist lifts from the city and the sun rises above the mountains.

5. Eco Camping Jarabacoa
The ideal place for backpackers or if you're just seeking a pocket-friendly place to wake up. Eco Camping Jarabacoa is more of a campsite than an actual hotel. If you're a nature enthusiast, bring your own tent and enjoy the beauty of the great outdoors. Alternatively, if sleeping in a tent is not your thing, you can opt to rent one of the charming tiny houses. These cozy spaces are designed to provide just enough room for a comfortable bed, perfect for a good night's sleep after a day of exploring.
You'll have access to a variety of shared amenities that will make your stay comfortable and convenient. These include a fully equipped kitchen, showers, and laundry facilities with washer and dryer. Plus, you'll be able to stay connected with complimentary WiFi throughout the property. One of the best things about this campsite is its welcoming and friendly atmosphere. With regular campfires and live music, it's the perfect place to connect with fellow travelers and make new friends. Don't miss the nearby Salto Baiguate waterfall, just a 20-minute walk away.
Looking for More Adventure?
Subscribe to our newsletter
Get more travel inspiration, tips and exclusive offers sent straight to your inbox