Things to do
Get up close with wildlife in the Sierra de Bahoruco National Park
View from Sierra de Neiba of Lake Enriquillo and Haiti
Photo: Javier Gautier
In the Southwestern area of La Hispaniola, only a couple of hours north of Bahia de Las Aguilas, the Sierra de Bahoruco National Park will feed your inner explorer.
Trekking through one of the richest tropical highland ecosystems in the Caribbean, you'll spot 36 unique orchids dotting the hillsides and river valleys with color as they carve through the mountains. Tune in to the soundtrack of the Park's exceptional diversity of birds as their calls resonate across the pines.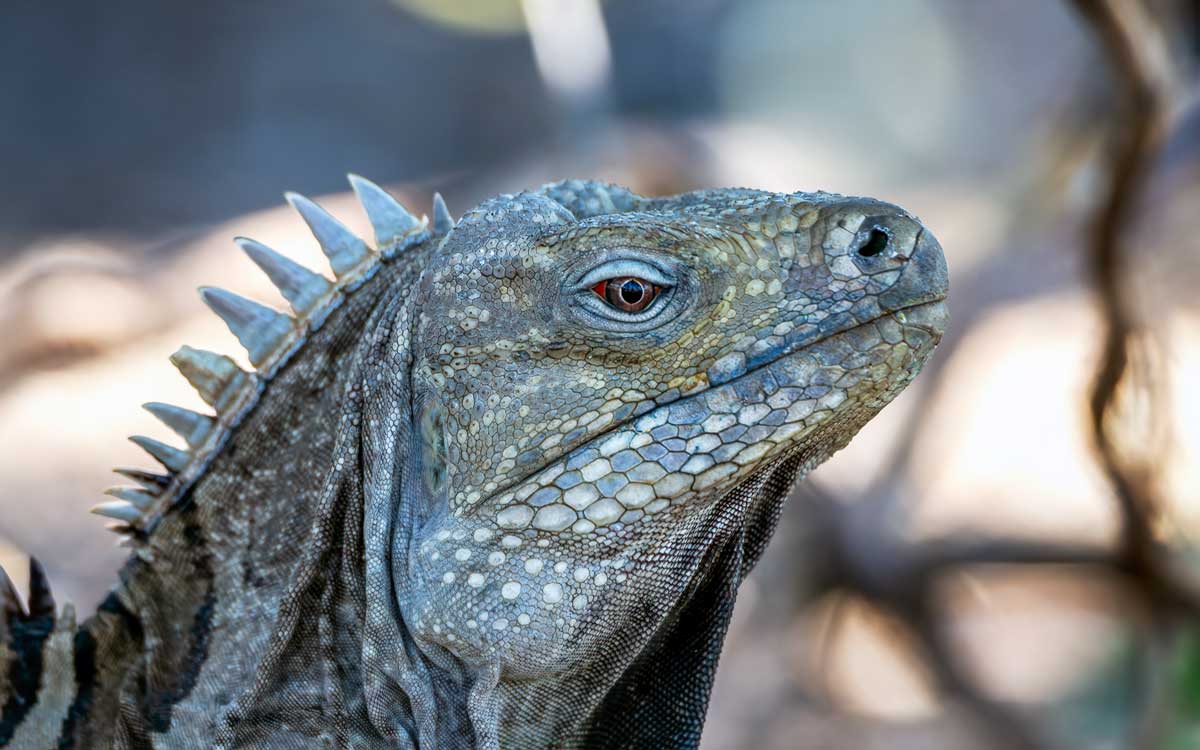 Ricords Iguana (Cyclura ricordi) on Isla Cabritos
Photo: Javier Gautier
A dramatic forested mountain landscape
Dominating the landscape of Sierra de Bahoruco, Loma del Toro is the highest mountain in the National Park, with an elevation of almost 8000 feet. The eastern side of the Sierra de Bahoruco mountain range is cooler and more humid due to clouds descending upon Loma del Toro's fertile top, but warms up and dries out as the foothills dip down toward sea-level.
The Sierra de Bahoruco National Park is by far the most extensive protected area in the Dominican Republic, spanning three of the Dominican Republic's 31 provinces (Barahona, Pedernales and Independencia), with mountain ranges that extend past the Haitian Border, becoming the Massif de la Selle and Massif de la Hotte.
Bahoruco's landscape bears the marks of its unique evolution - sitting atop shifting tectonic plates, the Pelempito Fault is constantly pushing its mountains even higher, restructuring countless streams and waterways, and depositing larimar, a rare blue gemstone formed in the range's volcanic vesicles. The Dominican Republic is the only place on earth you'll find larimar.
In the Eocene-Miocene Era (some 56 million years ago) Sierra de Bahoruco was completely under water, and the traces can be seen today as you trek through majestic forests of Hispaniolan Pine and Green Ebony, where you'll find fossil remains of sea snails, tropical molluscs and coral at a height of 2,000 meters above sea-level.

Two Hispaniolan Burrowing Owls (A.c. troglodytes), Parque Nacional Martín Garcia
Photo: Javier Gautier
Wildlife
Through the tropical canopy, 100+ species of tropical birds spread their wings and soar across the landscape. The park is home to 32 endemic species and provides vital wintering habitat for 21 migratory species. It supports Endangered birds such as the Bay-breasted Cuckoo, Black-capped Petrel, La Selle Thrush and the largest known population of Hispaniolan Crossbill. Birdlife International have called the Park "exceptionally important for birds."
On your trek, look out for:
La Selle Thrush

Hispaniolan Burrowing Owl
Parrots and Black-Capped Petrels are found in the lower regions where the Bahoruco, Lisaito, and Palomino rivers flow.
In the humid tropical highland forests that blanket the mountains and valleys of Bahoruco, you'll be walking through an incredibly biodiverse ecosystem, home to over 1,400 flora species, including 439 endemic plants and trees you won't see anywhere else. Look out for:
Agaves and Cacti
Cafetillos (Coffee Trees) and Sabinas
Hispaniolan Pines and Palm Trees
This unique habitat is home to equally unique reptiles, amphibians and mammals, including the Hutia and Prehistoric Solenodon - two of the animals on Hispaniola most protected but also at the highest risk of extinction, and which depend for their survival on global advocacy. Birdlife International note that ecotourism is a core part of the solution for the region's threatened wildlife. Right now, ecotourism is being developed, with direct links to local conservation efforts, in order to incentivise the protection of the forest. Visiting the Park is a great way to help these precious critters survive and thrive.
Bahoruco, Lisaito, and Palomino rivers flow.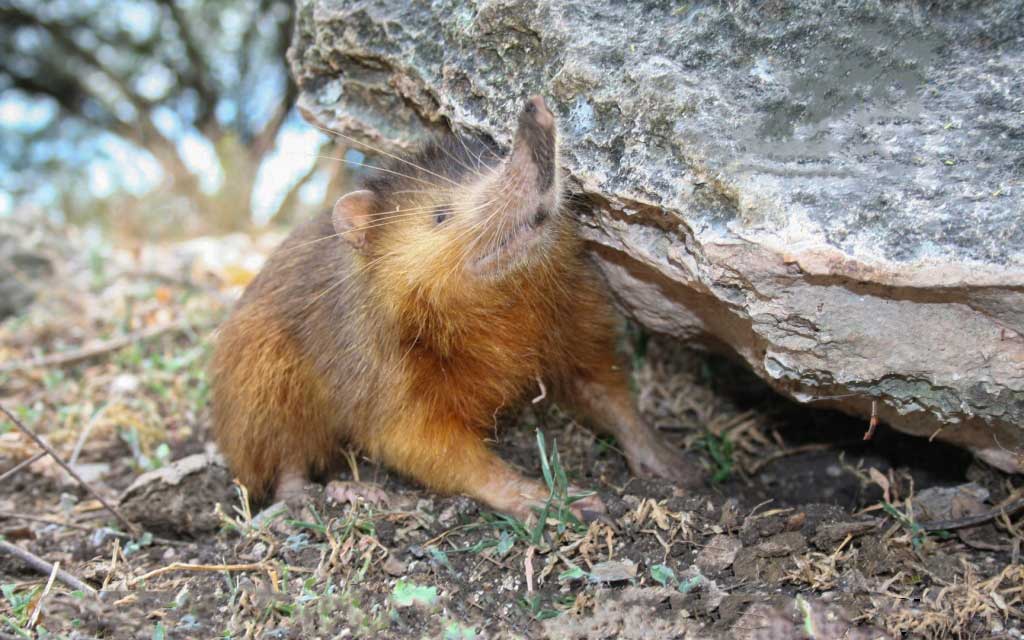 The Hispaniolan Solenodon
Photo: Wikimedia Commons
More than a Vacation. It's an Expedition.
Delve even deeper into Sierra de Bahoruco, down flower-studded pathways and frigid cascading waters that spring from subterranean fountains inside the mountains themselves. Here are the spots not to miss inside the Sierra de Bahoruco National Park:
The Islands on Lake Enriquillo
Named after the indigenous Head Chief Enriquillo, Lake Enriquillo is the largest in the Caribbean. The lake is hypersaline, and is the lowest point on any island across the Americas - the surface of the lake is an incredible 150 feet below sea-level. The lake is studded with islands formed by marine remains left here some 56 million years ago, and the whole island-and-lakeshore habitat is reminiscent of scenes out of Journey to the Centre of the Earth, covered with spiny scrubland and prehistoric-looking subtropical dry forests.
Slinking through the ancient sands you'll see American crocodiles, rhinoceros iguanas and Ricord's iguanas, while exotic birds like flamingos, greater egrets and the Greater Antillean Grackle wade through the shallows.
By boat, you can visit the islands of Barbarita, Islita, and Isla Cabritos. You might even be able to walk along the connecting sand bars, but don't attempt this without a guide - the water level of Enriquillo has been mysteriously rising, and the sands could be treacherous.
The natural spa at Balnearios Las Marias
Just outside Bahoruco's main town, Neyba (meaning "white earth"), you'll come across a beautiful natural oasis called Las Marias, considered a National Monument for its crystal-clear freshwater spa that originates from a subterranean fountain. Spend the afternoon swimming in the cool water as the indigenous once did.
El Hoyo de Pelempito (Pelempito's hole)
Hike through dry scrubland and cloud forests to reach Pelempito's Observatory. At 4,200 feet, you can look down on from the rim of a crater-like geological depression 1140 feet deep and over four miles wide, caused by the collapse of prehistoric coral banks. Keen climbers can hire professional guides to help you descend into El Hoyo.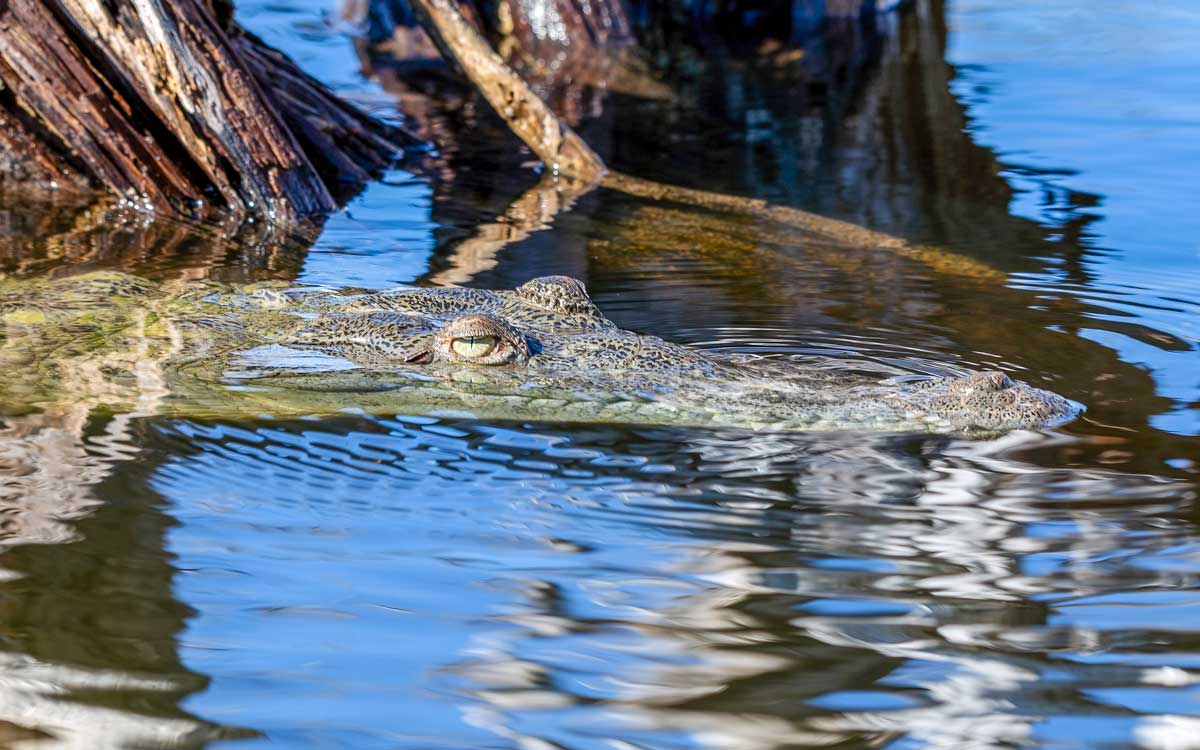 American crocodile (Crocodylus acutus) - Photo: Lake Enriquillo
Photo: Javier Gautier
Where to sleep
After a full day of exploration, you'll need a place to put your feet up. Luckily, there are a couple of small ranches and hostels right here in Barahona that'll do the trick:
A quirky little ranch surrounded by nature in the Polo Mountain region, some 3000 feet above sea level in the heart of Sierra de Bahoruco. Owner Francisco Lembert provides excellent service, definitely giving you that cottage feel, providing amenities like:
Stove and BBQ area
Inverter and power plant (very necessary)
Gazebos and a hot water jacuzzi (the only one in the area!)
Also in the town of Polo, this local spot is a bit off the grid and very modest, but you'll see how the native villagers spend their day-to-day lives as you take a short trip around by Mule. If you want an authentic rural Dominican experience, this is the place for you.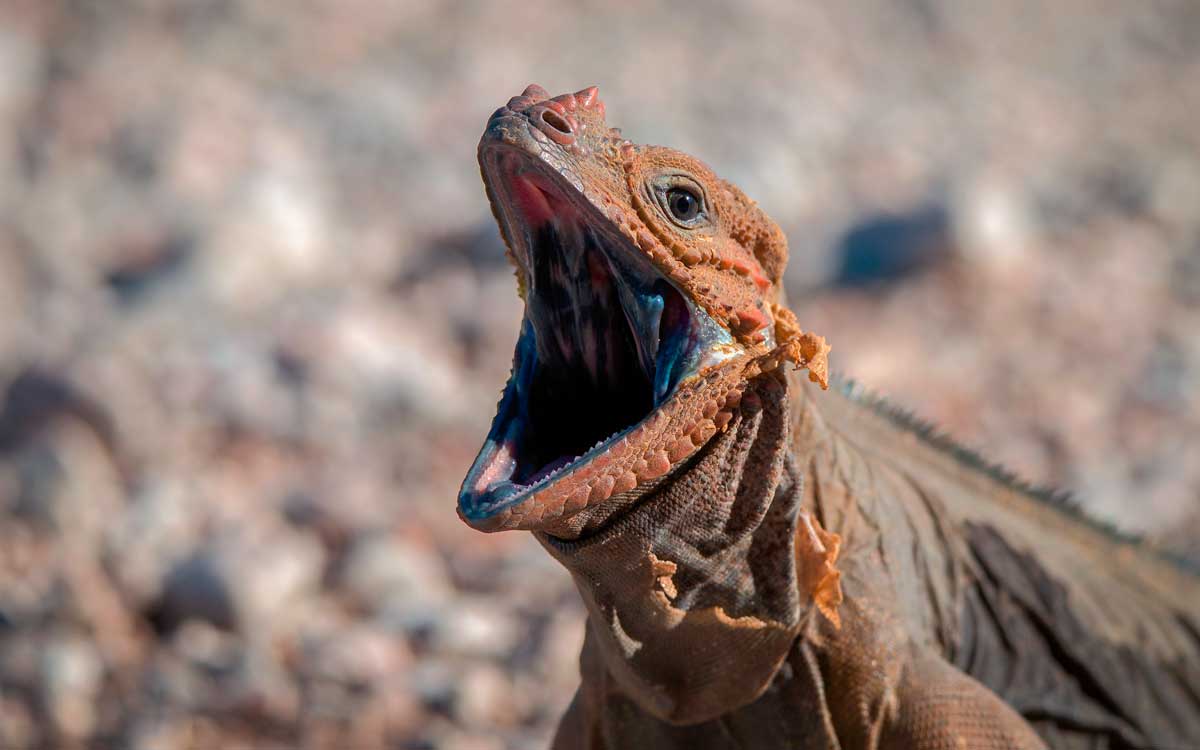 Rhinoceros Iguanas (Cyclura cornuta), Lake Enriquillo
Photo: Javier Gautier
What else is in the area?
Go on a hike through the stunning protected cloud forest of Cachote (brilliant for guided bird-watching walks), zipline through the tropical canopy and over a rushing river at Casa Bonita, or visit Cafeto Madre or Corporativa Simona Esmeralda Feliz to meet up with guides who can take you on trails through the coffee plantations. You can also take a guided tour through a nearby Larimar mining site, explore Barahona City, and swim at any one of half-a-dozen gorgeous beaches and romantic coves. Check out our guide to Barahona for more inspiration for your itinerary.
Getting there
The main route into the National Park is from the town of Duverge, about three and a half hours by car west of Santo Domingo. You won't necessarily need a 4x4 to reach the park entrance, but a hardy SUV is highly recommended.
Sea, Salt and Whalesong: Waiting for the Whales in Samaná
Samaná is one of the best places in the world for humpback whale watching. Get a glimpse of these beautiful and giant marine mammals and hear enchanting whalesong.
Humpback whale calf and snorkeler in Samaná Bay
Photo: WaterFrame / Alamy Stock Photo
Explore Dominican Wildlife & Nature
Subscribe to our newsletter
Get more travel inspiration, tips and exclusive offers sent straight to your inbox