Adventure travel
White Water Rafting in Central Highlands
White Water Rafting in Jarabacoa
Photo: Mikkel Ulriksen
The only white water rafting river in the entire Caribbean is right here in the central highlands of the Dominican Republic. A once in a lifetime exhilarating experience not to be missed.
Quench your thirst for adventure on an adrenaline-pumping trip through the most mountainous island in the Caribbean - Hispaniola. Raft the Río Yaque del Norte, swim under the Salto de Jimenoa waterfall where scenes in Jurassic Park were filmed, hike to the highest peak in the Caribbean and camp out under the stars in the alpine Valle del Tetero. The Dominican Republic is a country where thrill seekers thrive.
In the central highlands of the DR, you'll be treated to misty mountains, powerful rivers and enchanted cloud forests. A serious departure from the beaches and golf resorts the DR is famous for, the central highlands are where the real action's at, with awesome activities and day-trips. The most exciting one, we think, is white water rafting - and this is the only place in the Caribbean you can do it!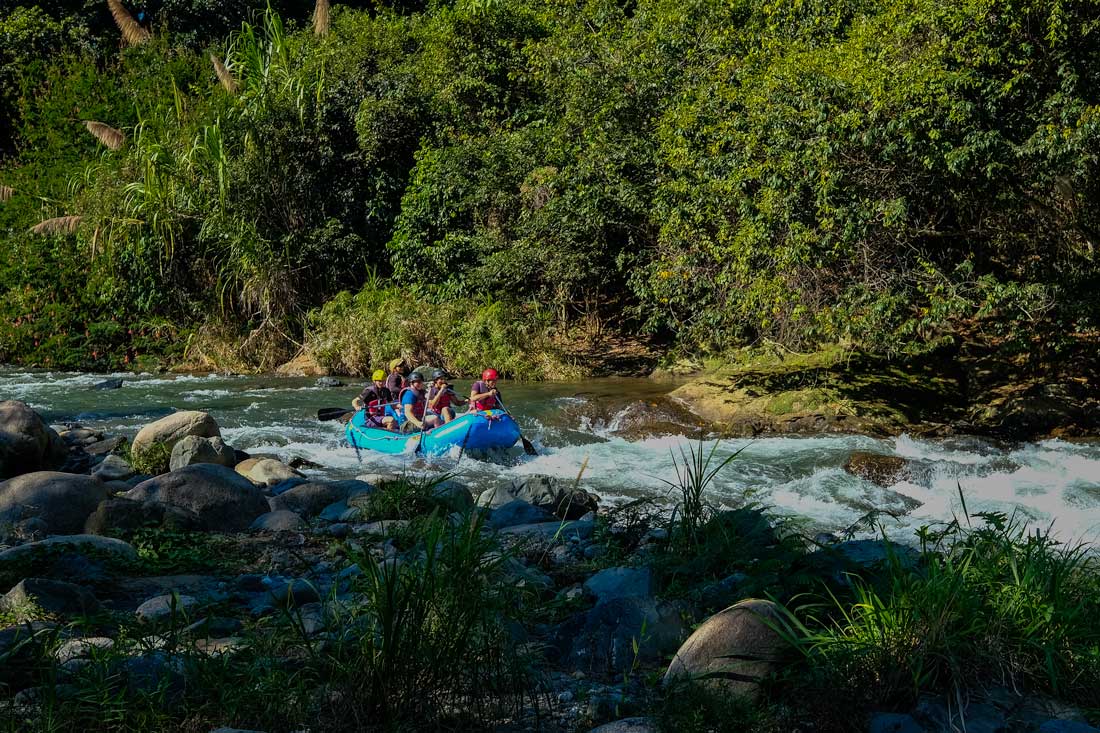 White Water Rafting in Jarabacoa
Photo: Anton Lau
An exhilarating experience perfect for thrill-seekers
Unlike anywhere else in the Caribbean, the Cordillera mountain range that runs through the heart of the Dominican Republic is rugged enough to birth powerful fast-flowing rivers. The Río Yaque del Norte is gaining fame as an awesome river to raft down - not just for its rapids, but also its lush forest-clad riverbanks, dramatic canyons and wild waterfalls.
Rafting the Yaque del Norte river will cost you around $50 per person. There are more and more tour companies offering rafting trips, meaning they'll work hard to ensure you have an experience worth raving about.
You'll start the day with breakfast with your fellow adventurers before a truck ride up the mountain to the start point. The DR takes tourist safety very seriously and the top tour companies are reviewed regularly to make sure they're keeping visitors safe. You'll be provided with all the necessary equipment, including a helmet, life vest, wetsuit, and safety instructions before heading off.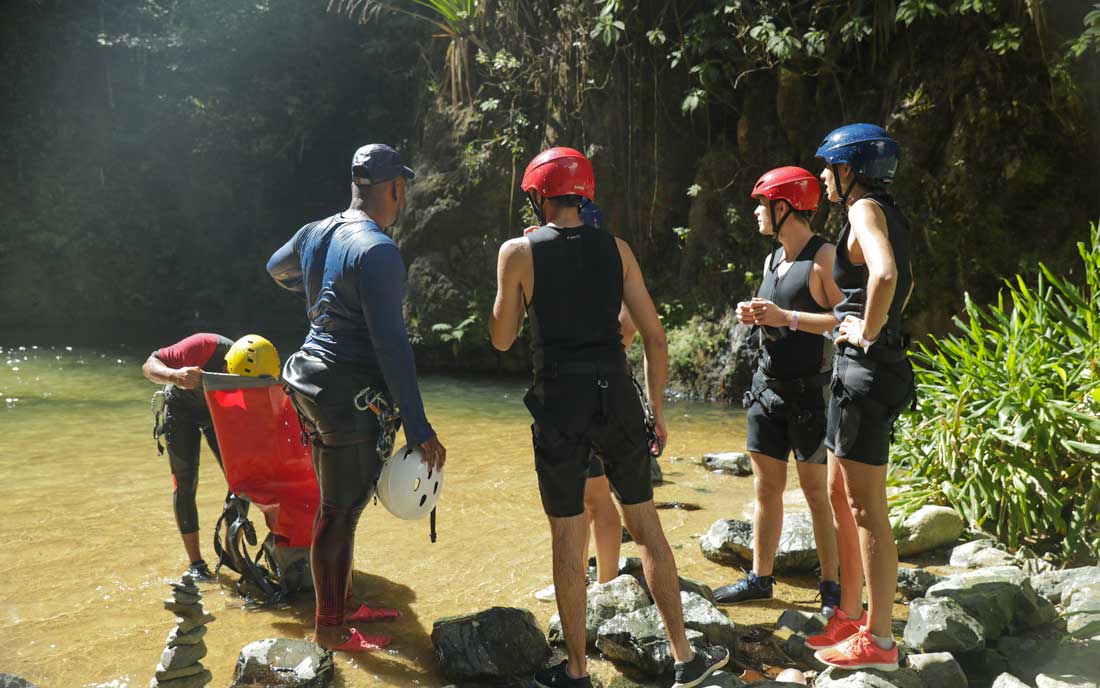 White Water Rafting in Jarabacoa
Photo: Mikkel Ulriksen
All you need to do to take part in this exhilarating experience is to paddle when your raft leader tells you to. They'll be clear with instructions throughout the trip, keeping you on the correct (and safest) route. After an adrenaline-pumping morning, you'll stop halfway down the river for lunch and catch your breath in a pristine wilderness area.
The rapids here are rated Class II and III. This means there are some serious rapids to conquer, including ones with names like 'Mike Tyson', 'the Cemetery', 'the Toilet' and 'el Hoyo'. There are some even faster rapids further down the river, but don't worry - tour groups won't go that far.
A nice extra on the excursion is the camera crew that are out in front of you as you raft, creating a video that you can later buy for around US $35 to share with friends and family back home. After your rafting trip is over, the whole group gets to watch the video over a beer or two at a local bar in Jarabacoa.
White water rafting in central highlands is an exhilarating experience perfect for thrill-seekers looking to a raft a river with a difference. The river, rapids, and rugged landscape make for a rush that you'll remember.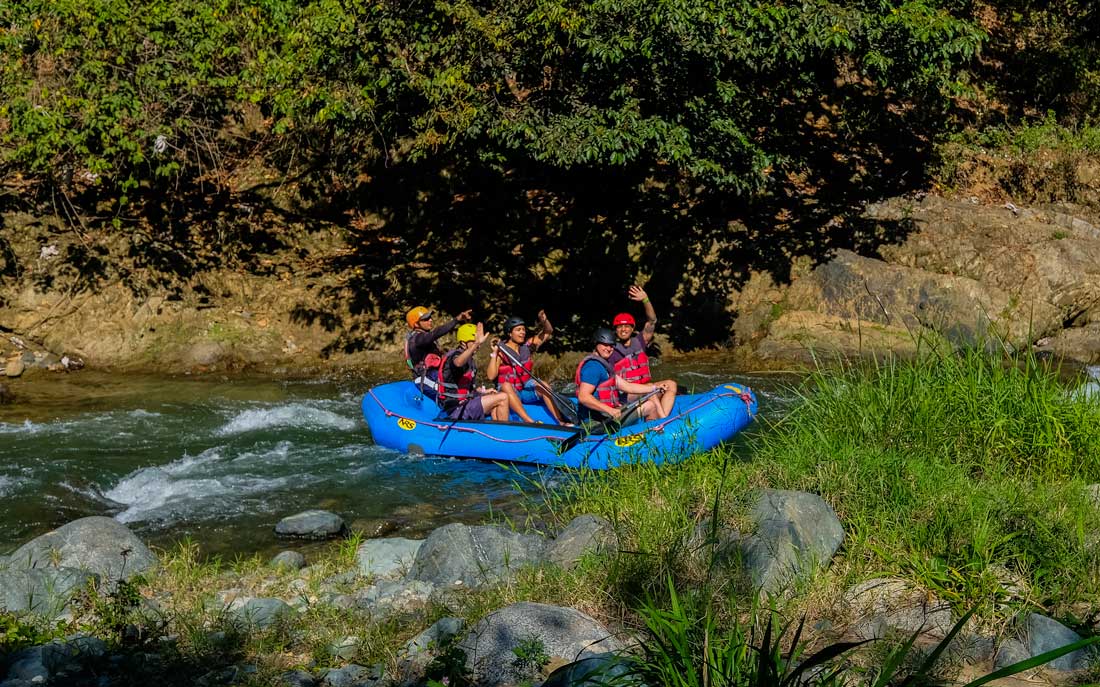 White Water Rafting in Jarabacoa
Photo: Anton Lau
When
For ideal weather, the best time to raft the Yaque del Norte is December to March.
Costs
Rafting Jarabacoa excursions will cost you around $50 per person but you may be able to find cheaper tours on offer in the town of Jarabacoa or even back in Puerto Plata. The video of your experience costs around US $35, but that's optional.
Tour Companies
Make sure you go with a trusted tour company. Rafting Jarabacoa is a dangerous experience, and it's not worth risking your safety with an unreputable company. Try booking with Rancho Baiguate or Rancho Jarabacoa.
Written by Andrew Miles.
Published August 2020
Looking for more adventure?
Subscribe to our newsletter
Get more travel inspiration, tips and exclusive offers sent straight to your inbox