Things to do
Visit the Choco Museum in Santo Domingo and Punta Cana
Choco Museum, Santo Domingo
Photo: Mikkel Ulriksen
For chocolate lovers, the Choco Museum is a paradise to rival the postcard-perfect beaches that bring most tourists to the Dominican Republic.
With locations in the heart of the Colonial Zone in the capital of Santo Domingo and in downtown Punta Cana, the Choco Museum offers guided tours where you can see the cacao circle of life from tree to final product, tasting all kinds of chocolate sweets and liqueurs as you go. A delicious adventure you won't forget!
What to expect
You'll see cacao plantations, learn about cocoa farming culture, the production process (fermenting, drying, toasting, peeling and grinding), and learn about the history of chocolate and its health benefits! Expect to taste a dizzying array of chocolate concoctions, and if you jump into a workshop, you can even make your own to take home with you!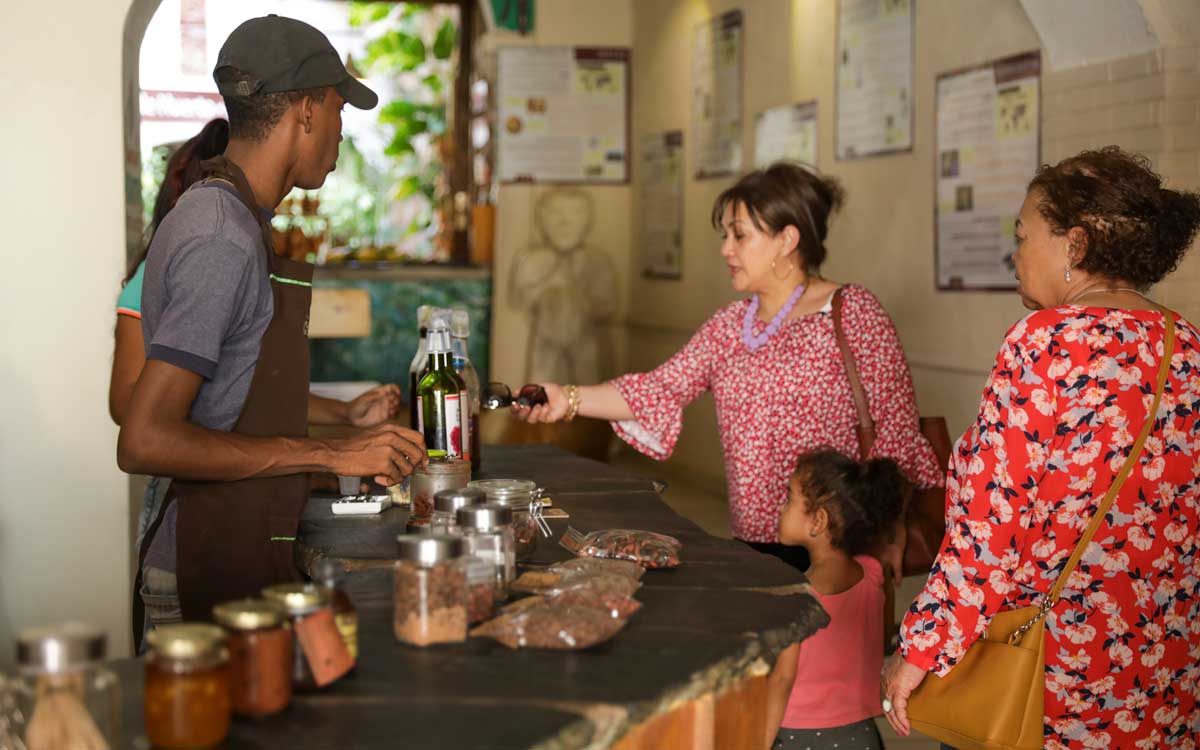 Guests visiting the Choco Museum in Santo Domingo
Photo: Mikkel Ulriksen
Don't miss...
While visiting the museum, don't forget to have a taste of "The Dominican Spirit", a crowd-favorite liqueur that combines rhum, cocoa, cinnamon, coffee and vanilla. If you can, get your hands on a sample of "Cocoa Rhum", made out of chocolate and passion fruit, and "Mamajuana with Cocoa", another uniquely Hispaniolan drink, well known throughout the island for its healing and aphrodisiac properties.
As if all the chocolate-based delicacies and amazing variety of cocoa liqueurs wasn't enough, you'll also find organic Dominican coffee, cocoa "wine" (a mixture of cocoa and different fruits, like passion fruit, coconut and many others), organic cocoa butter, and cocoa-infused beauty products like shampoo, conditioners, soaps and body lotions. Decadence!
Chocolate Workshops
The Museum offers three different workshops where you can prepare your own personalized chocolate bar with your favorite filling, as well as unbelievably rich and delicious chocolate drinks, made out of freshly-ground high-grade organic cocoa.
All three different workshops are offered everyday (from Monday through Sunday), between 10 am and 7 pm. Workshop #1 is the most complete and costs US$25.00. Over two hours, you'll learn how to toast and grind cocoa and make your own personalized chocolate bar, stuffed with your choice of nuts, raisins, chilis and other scrumptious flavors. You'll also learn how to prepare three different cocoa drinks: the Aztec drink (cocoa, bija and chilli), hot chocolate and white chocolate.
Workshop #2 is better if your itinerary is busy (or you have a short attention span!) and costs just US $ 15. You'll learn how to make a chocolate bar, how to make hot chocolate, and you can take home your cocoa ball to prepare your own organic hot chocolate and drink it at your leisure back in your hotel.
Workshop #3 is the quickest (20 minutes) and cheapest (just US $10), focused on making your own personalized chocolate bar.
All workshops include tastings and a tour.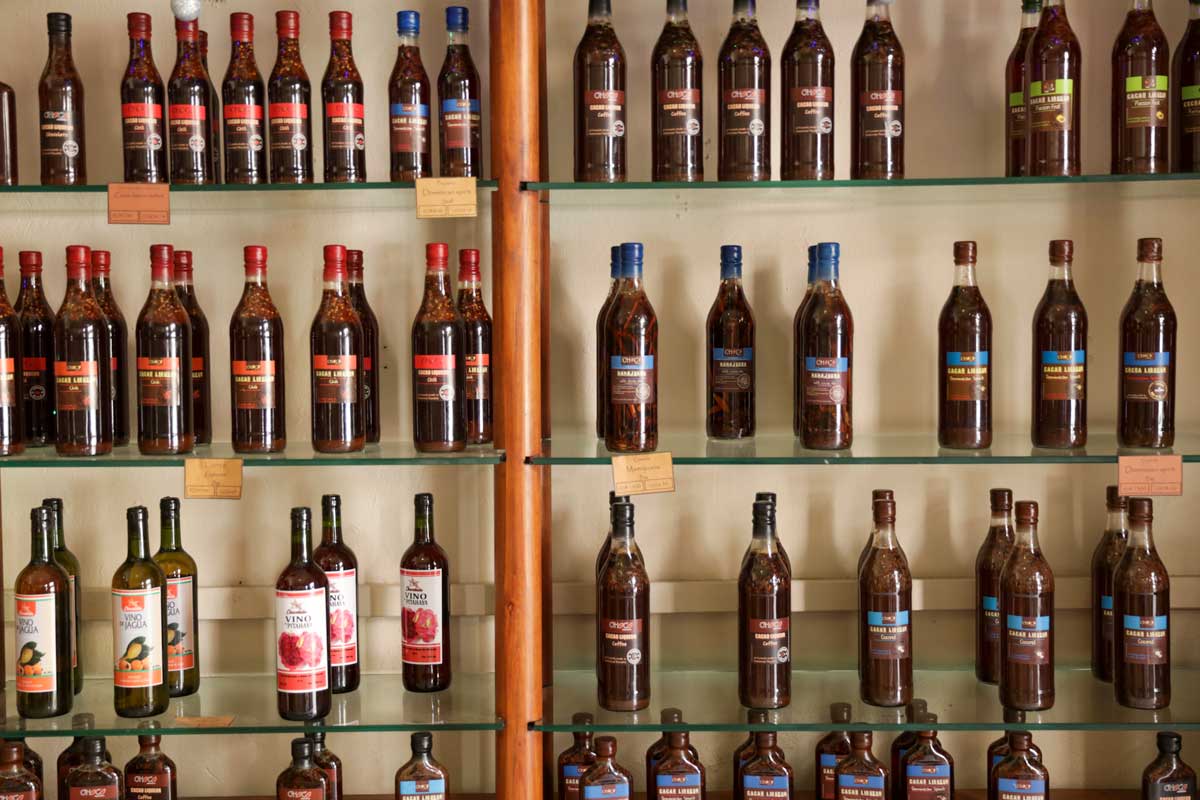 Choco Museum, Santo Domingo
Photo: Mikkel Ulriksen
Getting there
Choco Museum has two locations: Santo Domingo and Punta Cana.
To get to Choco Museum in Santo Domingo, head to Columbus Park (located at the heart of Santo Domingo's Colonial Zone, in front of the Catedral Primada de América), turn right at  Arzobispo Meriño Street and about 100 feet to the left you'll find the Choco Museum.
In Punta Cana: Look for the"Mundo Auténtico" building on Barceló Avenue.
The museum opens  from Monday to Sunday from 10 am. To 7 pm. Entrance, guided tours and tastings are free.
The workshops prices are:
- US$ 25.00 for the two hours workshop
- US$ 15.00 for the 45 minutes workshop
- US$ 10.00 for the 20 minutes workshop
The Choco Museum has also a coffee shop where you can have a cup of delicious organic dominican coffee, rated among the world's best organic coffees.
For chocolate lovers, the Choco Museum is a unique paradise, and for anyone wanting to buy an outstanding souvenir all visitors wanting to buy an outstanding and unique souvenir to take back home to your loved ones, the Choco Museum is the place to go.
Written by Nora Pérez.
Published July 2020
Dominican culture and customs: know before you go
If it's your first time visiting the Dominican Republic, a little knowledge about Dominican culture and customs will boost your confidence to go out, meet the locals, find your way, order off the menu, and browse and haggle.
Fruit seller in Constanza
Photo: Mikkel Ulriksen
Subscribe to our newsletter
Get more travel inspiration, tips and exclusive offers sent straight to your inbox