Festivals and Events
Electric Paradise 2019
Electric Paradise Festival returns in 2019 with it's biggest lineup yet!
After last year's sell-out festival, Electric Paradise Festival returns to Punta Cana on 20th and 21st of December 2019. This year is set to be it's biggest with headliners Alan Walker, J Balvin, Major Lazer, Alesso, Bob Moses, Martin Garrix, Tyga and all attending.
Last year's Paradise festival saw Cardi B, Whiz Khalifa and Disclosure light the place up and put Electric Paradise on the world festival map. The two-day takeover presents some of the hottest names in hip hop, pop and electronic, all to the stunning backdrop of Cap Cana's white-sand beaches and turquoise waters.
Electric Paradise Festival spares no expense, and 2019 is set to blow audiences away with a plan for some of the best audiovisual experiences yet. As well as world-class music artists, expect a huge array of art installations, banging bars and incredible Dominican street food.
2019 Lineup
Electric Paradise music artists perform across three stages including 'Live' 'Dance' and 'Rumours'.
The 'Live' stage is hosted by Bad Bunny and will feature the likes of J Balvin, Anuel AA and Tyga. The 'Dance' stage is this year hosted by DJ Marshmellow alongside some incredible DJ including Martin Garrix, Alesso and Steve Aoki. Finally, the 'Rumours' stage will be hosted by the incredible Guy Gerber who will perform alongside Jamie Jones, Dubfire, Âme and Nic Fanciulli!
In 2019 you can also expect to see the British-Norwegian DJ superstar Alan Walker who dominated charts all over the world with his hit single 'Faded'. Production and DJ duo Audiofly are also set to play on December 21st with their distinctive and genre-defying brand of house music. It feels like the festival organisers at Electric Paradise have put a lot of thought into their line up to create an eclectic mix of performers that all complement each other. It should be two days of incredible music that you won't forget any time soon.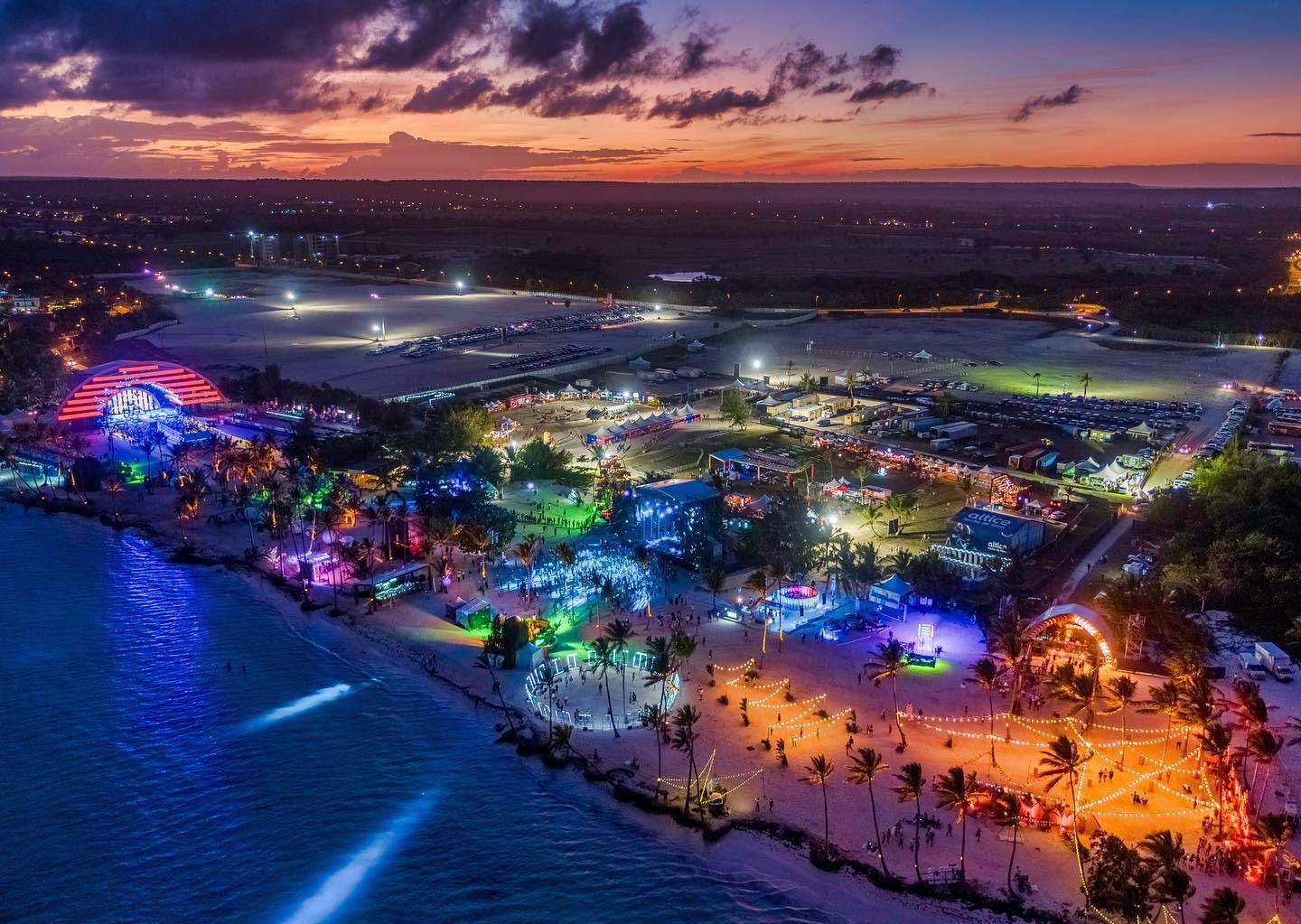 Electric Paradise Festival in Punta Cana
Photo: Pedro Braulio / Electric Paradise
How to get the most out of Electric Paradise
On the pristine beaches of Cap Cana, Electric Paradise Festival is big but still manages to feel intimate. Audiences get to dance right up close to outstanding international DJs, and tickets sell out early every year, making for very exclusive vibes. Electric Paradise tickets are on sale via The Paradise.
This is the 5th year for the Electric Paradise festival and it's set to be their best ever. This is the first year that the Paradise festival will be stretched over two days, with more acts than ever before. There is also more focus on exhibiting the local culture of the Dominican Republic this year, inviting international guests drawn in by the big name artists to experience a part of the Caribbean you may not otherwise have known existed. Music, art installations, workshops and projections throughout the festival will showcase the best of local culture and will be sure to have guests in love with this gorgeous Caribbean island nation.
If you fancy a once in a lifetime party, dancing to some of the hottest names on the planet, cooling off in crystal clear water and kicking-back on palm-fringed white sand beaches, then get tickets to Electric Paradise Festival 2019 - if you can.
Written by Andrew Miles.
Published December 2019
Explore more festivals and events
Subscribe to our newsletter
Get more travel inspiration, tips and exclusive offers sent straight to your inbox